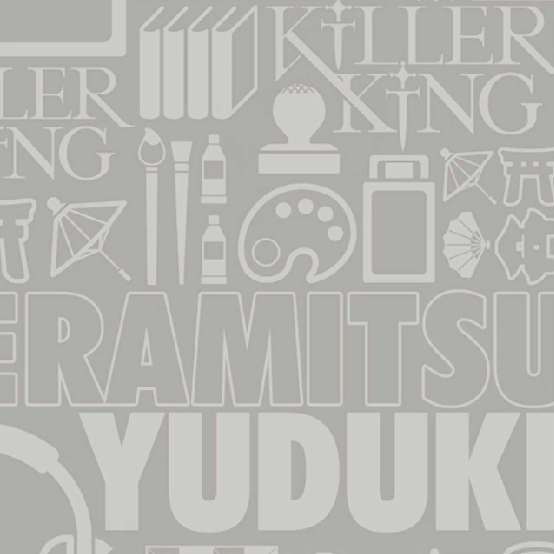 Profile
First Appearance
Anime
Season 2, Episode 1
Portrayed by
Stage
Ōmi Shōichirō (OVER the WAVE! & OVER the WAVE! REMiX)
Autograph

| | | |
| --- | --- | --- |
| " | Swaying TWINS Mysterious Bunny | " |
Princess... Are you a bit tired? There is no one right now, so how about lying down for a bit? Don't worry, I'll wake you up if someone comes... Right. You can fall asleep with your head on my lap. My thighs are quite soft and it seems they feel good. Or perhaps you want to use my arms as a pillow?
As not only the older but also calmer twin of the Teramitsu twins, Yuduki is the complete opposite of Haruhi. He may not be as outgoing and confident as his younger sibling but he always helps where he can and takes in advice from his seniors to become better. 
Appearance
Yuduki has an average height and a rather delicate build. His black hair parts to the left side with the back being slightly longer. He shares the same eye color as Haruhi, deep blue with a tint of yellow as the highlight. He has a mole on the left side of his neck, as well as a pierced left ear.
He often wears comfortable clothes such as sweaters or cardigans.
Personality
Yuduki is a very soft and gentle boy. In addition, he is also down-to-earth. Even when he is praised for his work there is no sign of arrogance but only modesty. He is talented in art and enjoys peaceful activities such as reading.
While he is proud of his younger twin, he often worries about him as well. Haruhi tends to make rash decisions so Yuduki always keeps close to him aside from enjoying his presence.
History
The Teramitsu twins were taken in by their grandfather after their mother died
[1]
. They lived in a Japanese style home in their childhood. It was said by Miroku that both take after their British father but the attractivness comes from their mother.
Relationships
Relationships
Appellation
Appellation
| | | | | | | |
| --- | --- | --- | --- | --- | --- | --- |
| | | | | | | |
| Refers to "him/her" | Yudu /Yuduki | Yuduki | Yuduki | Yudu | Yuduki | Yuduki |
| Refers to "them" | Kitakado-san | Korekuni-san | Kaneshiro-san | Ashu-kun | Aizome-san | Masunaga-san |
| | | | | | | |
| Refers to "him/her" | Yudu | Yu-chan | Yuduki | Yudurin | Boku | Yuduki |
| Refers to "them" | Onzai-san | Hikaru-kun | Nome-san | Mikado-kun | N/A | Haru |
| | | | | | | |
| Refers to "him/her" | Yucchii | Yuduki | Yuduki-kun | Yuduki | - | Yuduki |
| Refers to "them" | Akane | Tono | Tsubasa-san | Yashamaru-san | - | President |
Trivia
His second name is Jesse.[2]
Compared to his younger twin, Yuduki likes cleanliness.[3]
When Yuduki is reading, he can't hear anything around him.[4]
His representative animal is a rabbit. His personal monster/mascot is called Yudupicchi.
Yuduki and Akane would wear contacts for work and lessons, otherwise they would wear glasses.[9]
Yuduki wants to live in a house with a veranda when he is old. He wants to enjoy the rest of his life eating rice cakes while drinking gyokuro (a type of green tea) on the porch.<ref name="team" / >
References

Community content is available under
CC-BY-SA
unless otherwise noted.