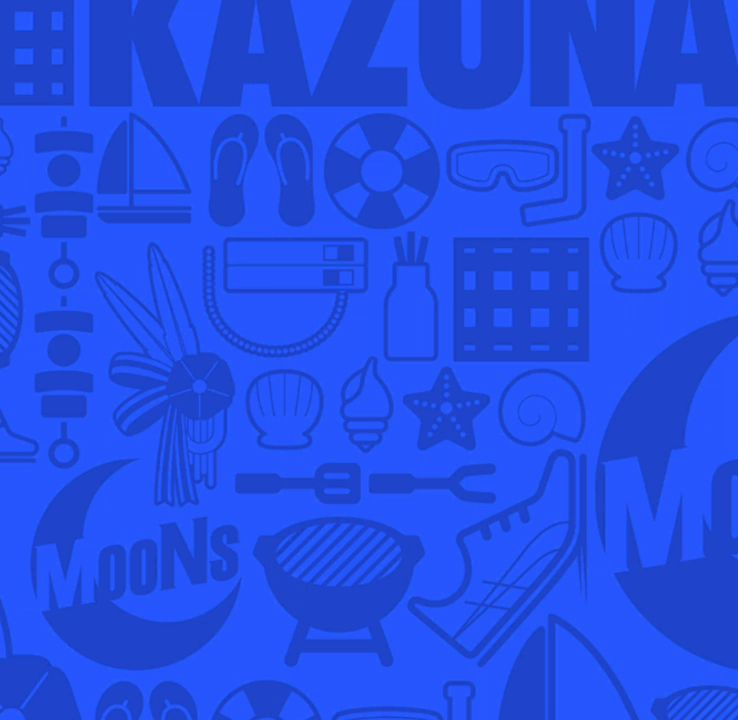 Profile
Birthday
February 23; Pisces
Family
Mother
Older Brother
First Appearance
Anime
Season 1, Episode 1
Portrayed by
Stage
Taguchi Ryo (OVER the WAVE! & OVER the WAVE! REMiX)
| | | |
| --- | --- | --- |
| " | Perfectionist Elite Dog | " |
Kazuna is called Moons' leader albeit reluctantly. Nevertheless, he takes his role seriously and is always willing to listen to others problems.
Appearance
Edit
He is a tall, young man with beautiful features. His short hair is honey blond with his bangs parted to the right. His has turquoise eyes. Kazuna's right ear is pierced with two earrings.
His dress style is casual. He can often be seen with a sweater or shirts. Generally, he wears light colours.
Personality
Edit
Kazuna is the embodiment of a honour student: Smart, helpful and gentle. However, he also is quite competitive and has a jealous streak to his personality. He is very conscious of his actions and always tries his best. The urge to succeed in everything often clouds his mind.
An important aspect of his personality is his lack of self-worth. He does not deem himself special even though his group and Tomo think of him as a very capable person who they can rely on. 
Not much has been revealed about his past. It was mentioned in Season 1, episode 8[1] that he searches for his mother. He hopes that she will find him one day if he continues to work as an idol. The circumstances about the disappearance of his mother have yet to be explained.
Kazuna joined Bambi two years earlier than Hikaru[2].
Relationships
Edit
Appellation
Edit
Appellation
| | | | | | | |
| --- | --- | --- | --- | --- | --- | --- |
| | | | | | | |
| Refers to "him/her" | Kazu | Kazu | Masunaga | Massuu | Kazuna | Ore |
| Refers to "them" | Tomohisa | Ryuji | Goshi | Yuta | Kento | N/A |
| | | | | | | |
| Refers to "him/her" | Leader | Leader | Leader | Leader | Masunaga-san | Masunaga-san |
| Refers to "them" | Momo | Hikaru | Tatsuhiro | Mikado | Yuduki | Haruhi |
| | | | | | | |
| Refers to "him/her" | Massu | Masunaga-san | Masunaga-san | Kazuna | - | Masunaga |
| Refers to "them" | Akane | Shingari-kun | Sumisora-san | Yashamaru-san | - | - |
Owns a driver's license.
He enjoys to read and often goes running in the mornings.[3]
Kazuna is a perfectionist with high skills in dancing and singing.[4]
Kazuna is not good in drawing and cooking. He is rather clumsy.[5]
He currently is not interested in romance as he is busy with his idol career.[6]
His representative animal is a dog. His personal monster/mascot is called Kazumon.
Kazuna is weak against animals, especially small ones. He doesn't know how to deal with them.[9]
Kazuna likes girls who works hard. Even if they are clumsy, he wants to cheer for them because they are giving their all.[10]
Before they started calling him "Leader", Momotarou used to call him "Kazuna" and Tatsuhiro "Masunaga". However, he can't seem to remember how Mikado and Hikaru called him[11].
References
Edit

Community content is available under
CC-BY-SA
unless otherwise noted.