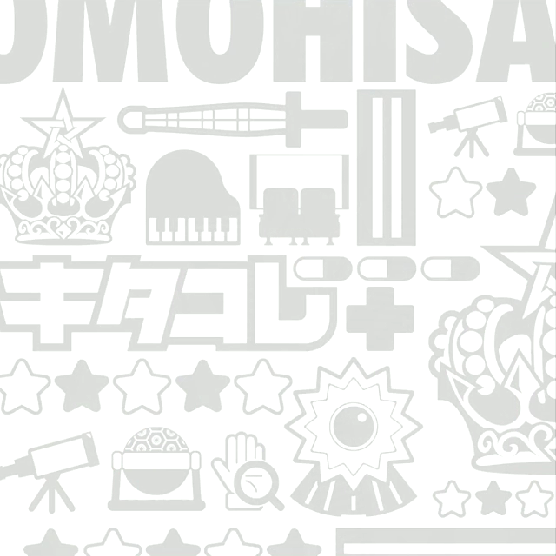 Profile
Family
Father, Older Sister
First Appearance
Anime
Season 1, Episode 1
Portrayed by
Stage
Sasaki Yoshihide (OVER the WAVE!)
Kimura Atsushi (OVER the WAVE! REMiX)
| | | |
| --- | --- | --- |
| " | Real White Horse Lion Prince | " |
A member of the two-man unit Kitakore. Tomohisa is a son of a wealthy family. Despite his mature look he is naive when it comes to a commoner's way of life. He is often called the prince of B-PROJECT. And occasionally takes the role as their leader.
Appearance
Edit
With a height of 180 cm, Tomohisa is the third tallest member of the group. He has slightly unruly short white hair and ocean blue eyes with a tint of yellow.
He wears different outfits in the game and anime. His style can be considered well-dressed and light-coloured. Tomohisa often wears the colours white, beige and blue. 
Personality
Edit
Tomohisa is a rich, intelligent young man. Both his attitude and manner are that of a fairy tale prince. He is good in leadership. In contrast, he lacks personal awareness. As he grew up in a wealthy household, he has difficulties to adapt to the simpler life situation. Nevertheless, he is curious to know more about it and tries his best to adapt.
Even though he is good in helping others, he rather stays silent about his own problems.[1] This sometimes causes tension between his childhood friend Ryuji and him. 
He also likes to tease Ryuji and their A&R, Tsubasa.
The Kitakado family is active in the medical business. Tomohisa has an older brother and sister. So far, only his father (who runs a hospital)[2] was mentioned. It was hinted that his current family situation is difficult. 
Relationships
Edit
Appellation
Edit
Appellation
| | | | | | | |
| --- | --- | --- | --- | --- | --- | --- |
| | | | | | | |
| Refers to "him/her" | Ore | Tomo | Kitakado | Tomo-kun | Kitakado, Tomo | Tomohisa |
| Refers to "them" | N/A | Ryuji | Goshi | Yuta | Kento | Kazu |
| | | | | | | |
| Refers to "him/her" | Kitakado | Prince | Kitakado | Prince | Kitakado-san | Kitakado-san |
| Refers to "them" | Momo | Hikaru | Tatsu | Mikado | Yuduki | Haruhi |
| | | | | | | |
| Refers to "him/her" | Tomo | Kitakado-san | Kitakado-san | Tomo | - | Kitakado |
| Refers to "them" | Akane | Tono | Tsubasa-chan, Tsubasa | Yashamaru-san | - | Shuuji-san |
Tomohisa takes a big liking to gems. [3]
In VIP Room, he reveals his interest in movies.
Although not a professional, he is able to play the piano. [4]
His representative animal is a lion. His personal monster/mascot is called Tomomon.
When Tomo does not dry off himself and goes to sleep, he would sleep in the next day and he finds that it feel great.[7]
He has a soft spot for animals. For example, in White Lion, he has a photo shoot with lion cubs. Instead of being scared, he enjoyed taking pictures with them.
Has a white horse named Stephanie.[8]
References
Edit

Community content is available under
CC-BY-SA
unless otherwise noted.