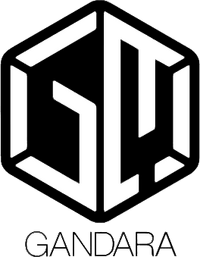 GANDARA MUSIC
ガンダーラミュージック
GANDARA MUSIC or officially known as GANDARA MUSIC CO., LTD. (株式会社ガンダーラミュージック) is an industry-leading record company which B-PROJECT is under.
A&R is an abbreviation for Artist and Repertoire. Their position in the record company consists a wide range of work, such as scouting and training artist, music production, managing the progress of releases, advertisement planning, public relations and sometimes manager.
GANDARA MUSIC's name derives from Gandhara, an ancient region that was once a major centre for Buddhism.