B-PROJECT
~Zeccho*Emotion~
B-PROJECT
~絶頂*エモーション~

PRODUCTION STAFF
Original Work
B-PROJECT (MAGES.)
Executive Producer
Nishikawa Takanori
Planning & Original Work
Shikura Chiyomaru
Original Illustration
Yukihiro Utako
Director
Moriwaki Makoto
Series Composition
Oshima Nozomu / MAGES.
Character Designer
Hara Yumiko
Chief Animation Director
Kawashima Hisashi / Yasuda Takahiro
Art Director
Yoshida Hitomi
Color Key
Uemura Shuji
CG Director
Machida Masaya
CG
DWANGO
Director of Photography
Chiba Hiroyuki
Editing
Yanagi Keisuke
Music
Naganishi Ryousuke
Sound Director
Tanaka Ryo
Animation Production
BN Pictures
Production
Team B-PRO2
AIR DATE
Start
11 January 2019
End
29 March 2019
FEATURED ORDER
preceded by
B-PROJECT~Kodou*Ambitious~
followed by
N/A
B-PROJECT~Zeccho*Emotion~ is the second Anime of B-PROJECT.


The opening theme is "Zeccho*Emotion" by B-PROJECT and the ending theme is "Hikari to Kage no Toki Musubu" by B-PROJECT as well.




Sumisora Tsubasa, leading character who works as A&R for the industry-leading record company "GANDARA MUSIC", along with the members of the the idol unit "B-PROJECT" of which she's in charge of, overcomes various accidents. The dreamed JAPAN Dome Live is also a great success!
Heading to the next stage, Tsubasa, KitaKore, THRIVE and MooNs encounter KiLLER KiNG.


The curtains now raise on B-PROJECT's emotional next stage!
No.
Image
Title
Original airdate
1
Episode 1「BRAND NEW WORLD」
(第1話「BRAND NEW WORLD」)
11 January 2019
After JAPAN Dome live ended without any problems, B-PROJECT and Tsubasa spend their busy days pushing forward with their work. Meanwhile, Tsubasa is summoned by Atsushi Daikoku, President of Daikoku Production, and asks her to bring B-PROJECT somewhere...
2
Episode 2「DIE HARD」
(第2話「DIE HARD」)
18 January 2019
In order to announce KiLLER KiNG merging with B-PROJECT, a joint live with THRIVE, also under Brave Entertainment, has been revealed.
Pumped up, the lessons in preparation for the joint live keep going smoothly, but...
3
Episode 3「PARTY NIGHT」
(第3話「PARTY NIGHT」)
25 January 2019
With KiLLER KiNG joining, B-PROJECT has now 14 members, but, being busy with their jobs respectively, they just can't seem to find time to be together. Therefore, the members decide to have a welcome party for KiLLER KiNG, but on that day, the worst scenario happened!?
4
Episode 4「TWO IS ONE」
(第4話 「TWO IS ONE」)
1 February 2019
It was decided to have KitaKore in a close coverage by the popular TV program "Fanatical Continent". During the coverage, they get a job offer each: Kitakado a drama, Korekuni a commercial. However, the two KitaKore members have a very hard time facing separated jobs with a different image from their usual ones. Will KitaKore be actually able to handle the jobs and finish the full coverage...?
5
Episode 5「KICK OFF」
(第5話「KICK OFF」)
8 February 2019
Yuuta picks up two live tickets of a big artist that Tsubasa has accidentally dropped. She did say that "there's a reward for the one who gives his best", so a sudden confrontation among KitaKore, THRIVE and MooNs, in order to win the "live date" with Tsubasa, begins...!
6
Episode 6「MOVING ON」
(第6話「MOVING ON」)
15 February 2019
All of a sudden, to his surprise, Sekimura receives a message from his father. He is forced to make a difficult choice. Even though he's plunged into distress, Sekimura doesn't have much alternative but to follow his father's orders, but that decision will involve MooNs and B-PROJECT, leading them to something big. Will MooNs, and consequently B-PROJECT, actually be able to endure and overcome the difficulties!?
7
Episode 7「MIRROR COMPLEX」
(第7話「MIRROR COMPLEX」)
22 February 2019
KitaKore and MooNs are going to appear in a music program hosted by the Hokkaido TV station. Due to an unexpected mistake on board, Kitakado and Masunaga switch flights with each other, leading Kitakado flying to Hokkaido with the 4 MooNs members and Masunaga with Korekuni. Given this opportunity, Korekuni tries asking Masunaga about his honest feelings...
8
Episode 8「TRUE THING」
(第8話「TRUE THING」)
1 March 2019
Yashamaru suddenly gets in touch with something extremely disquieting for B-PROJECT and Tsubasa. Hearing from Yashamaru about her father crosses Tsubasa's mind, making her unable to concentrate at work. B-PROJECT members seem to know something and decide to ask about her father and his relationship with Yashamaru...
9
Episode 9「SUMMER CAMP」
(第9話「SUMMER CAMP」)
8 March 2019
Some of the members decide to take time out from their busy schedule and go camping. Staying at the cottage of an acquaintance of Atsushi's, they go to see the power spot, a waterfall, struggle to cook for themselves, something they're not familiar with as well, and they all had a fun time. However, a tense atmosphere was formed after a few words from Yuzuki and Haruhi, who were always close to each other...
10
Episode 10「BRAVE ACTION」
(第10話「BRAVE ACTION」)
15 March 2019
B-PROJECT is to shoot "KING of CASTE" movie. Under such circumstances, knowing that his own stuntman has difficulties to adjust his schedule, Fudo begs to let him take care of the dangerous action scenes himself. The members are worried about him dedicating himself to the stunts alone... Will they actually be able to make the shooting succeed?
11
Episode 11「TRAP AGAIN」
(第11話「TRAP AGAIN」)
22 March 2019
B-PROJECT dedicate themeselves to practice for their first JAPAN Dome concert ever since growing up to 14 members. As the performance plan and their bouncing of ideas make progress, the expectations of those around them run high. Preparations also proceed steadily towards the day of the live. Kitakado, Kaneshiro, Masunaga and Fudo make the performance announcement in a live program they appear in, but, at that moment, an unexpected news plunges in...
12
Episode 12「CLIMAX EMOTION」
(第12話「CLIMAX EMOTION」)
29 March 2019
With Yashamaru's help, B-PROJECT is now able to hold the countdown concert. The members are determined to put on the best performance they can under any circumstances, but there are a number of issues to be tackled. In order to carry out the plan, B-PROJECT and Tsubasa solve the problems one by one. However, with even more problems lying on top of one another, the concert is once again threatened...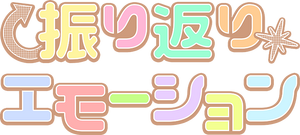 Look-back*Emotion: The cast comments on TV Anime「B-PROJECT~Zeccho*Emotion~」episodes.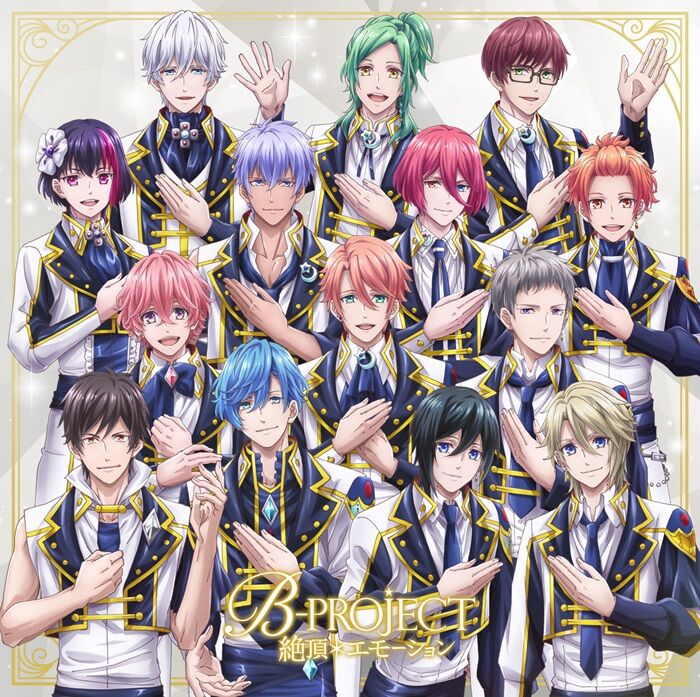 Zeccho*Emotion
Artist: B-PROJECT
Release: 30 January 2019

01.Zeccho*Emotion
02.Hikari to Kage no Toki Musubu
03.Zeccho*Emotion -Instrumental-
04.Hikari to Kage no Toki Musubu -Instrumental-